Happy Friday, friends! I hope everyone is having a great first week of May. The weather in Charleston is beautiful, and it's almost my favorite couple weeks of the year: Confederate Jasmine season! These little white blooms are absolutely gorgeous, and you know I'll be out taking a bunch of photos of/with it this weekend, especially when we're out adventuring with Mike's dad in town!
Books
- I'm starting to search for those perfect poolside reads. I love easy books to read during the summer that I can flip open while I'm at the beach or pool and that don't take all of my concentration. In the past, it's been a lot of comedians' books like
Bossypants
and
The Girl With The Lower Back Tattoo
. This summer, I've been thinking about
Talking As Fast As I Can
and
Sisters First
.
Anyone else have any suggestions - maybe something fiction?
Overalls
-
Anyone else want to jump on this bandwagon?
I have been debating it for a while, and honestly they look so comfy, especially the ankle pant-length ones. Below are a few of my favorites!
Running
- It's taken me about a year or so, but I've finally caught the running bug again. The weather has just been so beautiful at night, and I finally downloaded some great music onto my phone that it makes for the perfect wind down after work.
Streaming Favorites
-
Anyone found any new shows they're loving on Netflix or Hulu?
I just watched John Mulaney's stand up on Netflix, and it's hysterical. I tried to binge The Handmaid's Tale last Sunday, only for Hulu to tell me that they're only releasing two episodes each week. What is up with that?!?! Also,
Arrested Development is coming back again
... so excited!! For now, let's be honest, until I get any new recommendations, I'm just over here watching The Office and 30 Rock again...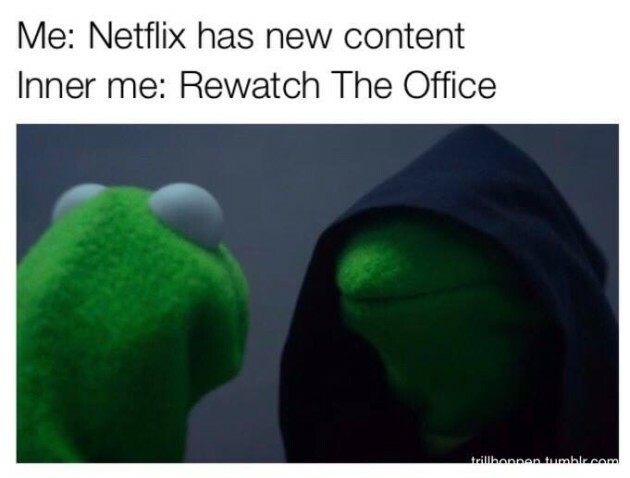 Weekending
- Finally, looking ahead to the weekend, we're going to a friend's house for a Cinco de Mayo party, and I really want to make sour cream chicken enchiladas like the ones we had in Dallas, except I'm only finding about a million recipes that look... fine:
here
,
here
, and
here
.
Anyone ever tried making these at home and/or have a recipe to share?