What's your Bliss? What are you loving this month that you just can't live without?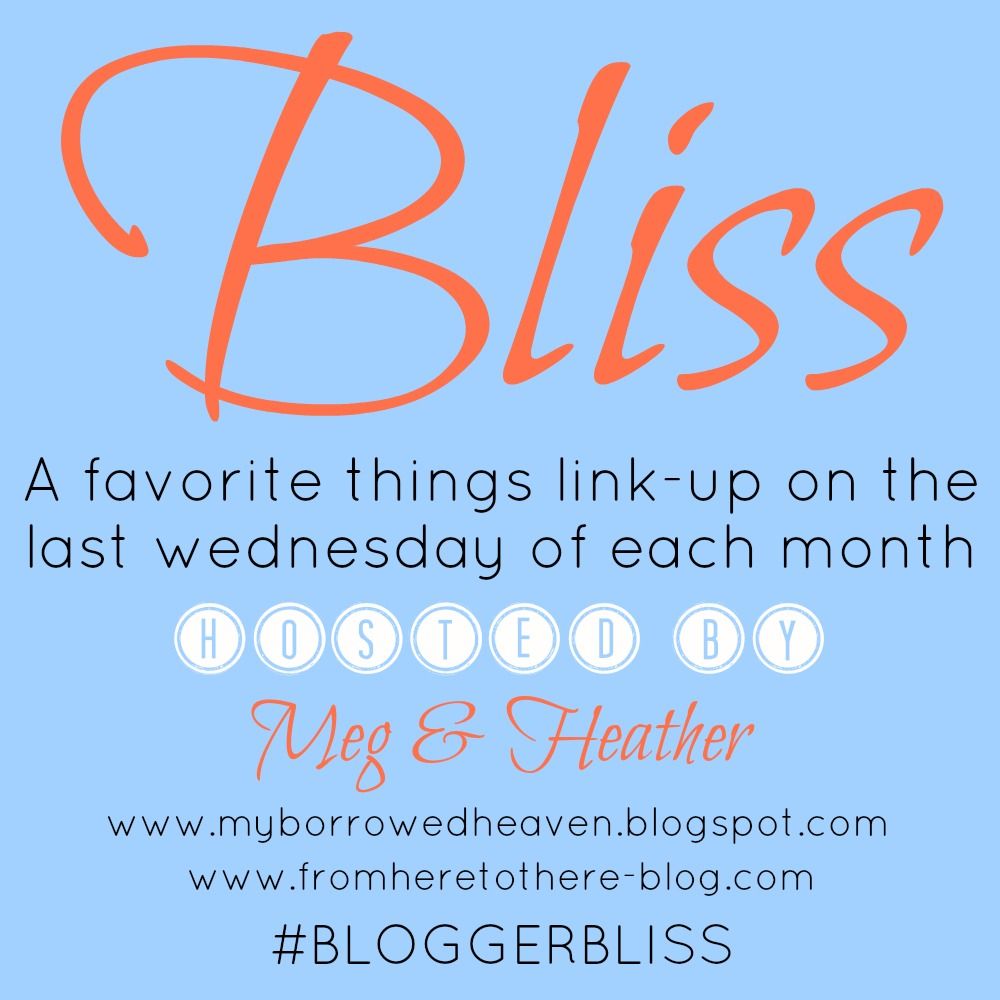 Join Heather and me for Bliss! On the last Wednesday of each month, we'll host a fun new link up to share your "favorites" of the month. Not sure what to write about? It can be anything from a favorite product, to a favorite moment, or a favorite new blogger, to even a new favorite quote! Include as few or as many "favorites" and don't forget to take photos!
Ask yourself, did it bring you #bloggerbliss this month? If you said yes, then we want to read about it!
Don't have time to write a whole post or don't have a blog and are just a blogger at heart? Hashtag a photo #bloggerbliss on Instagram and simply link to that photo on the day of the link up! Our hope is that Bliss and #bloggerbliss will help ladies across the country find new and fun ways to make their next month even better!
Now, here's what brought me Bliss throughout February:


Zoya Nail Polish:
This is the second year I've participated in Zoya's winter free polish event.
Last year I just loved my 3 polishes
, so I couldn't pass up an opportunity to get another 3. While I enjoy them all, I'd have to say
Adina
is one of my favorite nail polishes I've ever owned!
Apparently my cats like Zoya, too... below is last year:
Diners, Drive Ins, and Dives: I could seriously watch that show ALL DAY. I think the reason I like it is that most of the food is "my kind" of food... aka everything bad for you. I love Food Network all together, but there's just something about Guy's craziness that gets me every time.
Yankee Candle: Mike and I have a candle problem. It's legit. The biggest decision of our night is which candle to pull off the shelf to burn. We have about 8 or 9 on display right now, but the scents are always switching in and out depending on the season. We also just redid our built-ins with tons of family photos [I'm equally obsessed with candles and photos] so they're a little more grown up than they were previously with our Nerf shelves... so I love having a place to display our candles.
Clementines: My life isn't all unhealthy food, I swear. Recently I've been loving clementines. I buy a box a week and keep them behind my desk. My coworkers are constantly bringing in TONS of sweets, so instead of eating a few Girl Scout cookies or a couple squares of Ghiradelli chocolate, I usually eat like 3-4 clementines a day. Plus, helloooo Vitamin C boost to fight off the germs from all those kids I see everyday! At least it's a bit better, right?