Bliss: (n.) perfect happiness; great joy.


What brings Bliss in life? Well, for one, I know blogging brings me Bliss, but so do adventures with my fiancee, finding new blogs to read, planning my wedding, and even little things like the purchase of a new nail polish, chapstick, or photo frame.


Now, your Bliss: a book, a quote, a new tv show, a beauty product, a moment in your day, something beautiful outside your window, a family member?


Whatever it is, we want to read all about it!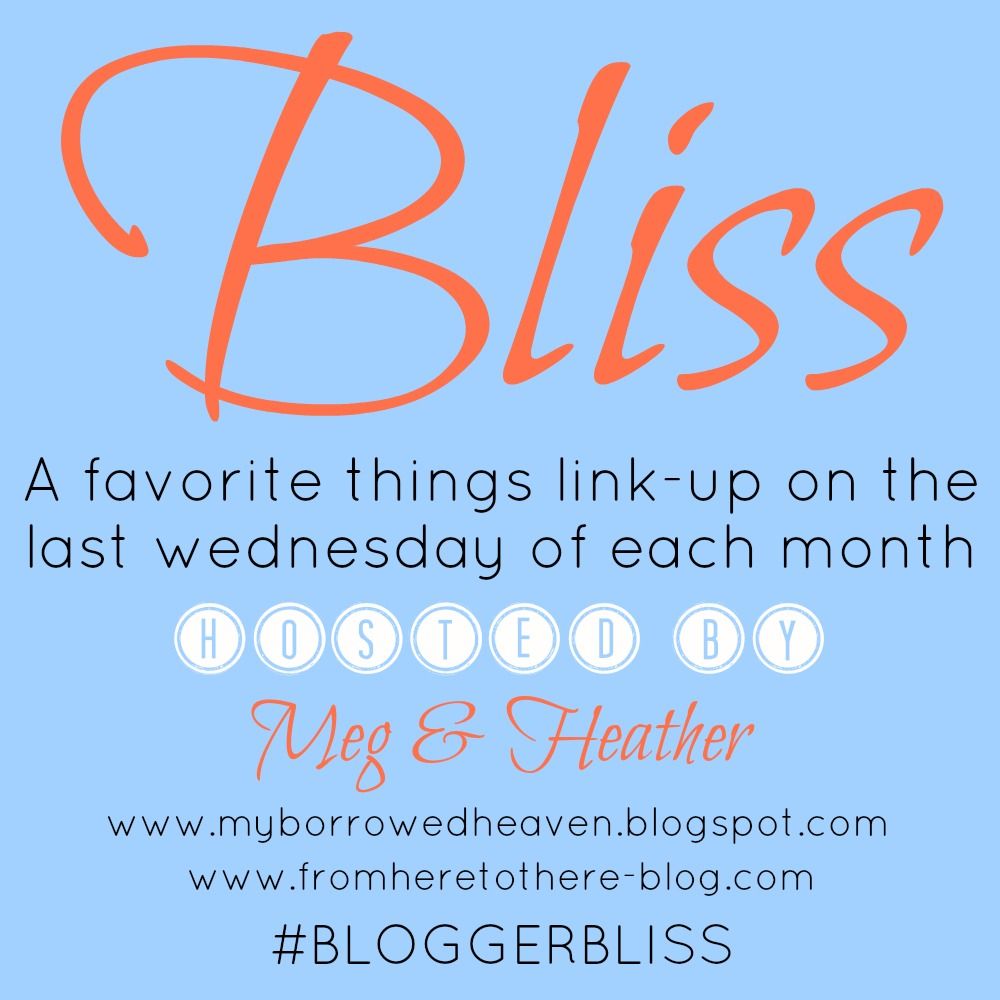 Join
Heather
and me for
Bliss
! On the last Wednesday of each month, we'll host a fun new link up for you to share your "favorites" of the month. Simply write up a post with as few or as many of your "favorites" of the month and don't forget to take photos! Then, check out other bloggers' lists o'
Bliss
!
Here's a post
on what brought me
Bliss
last month to get your brain in gear.
Don't have time to write a whole post or don't have a blog and are just a blogger at heart? Hashtag a photo #bloggerbliss on Instagram and simply link to that photo on the day of the link up! Our hope is that Bliss and #bloggerbliss will become more than just a one day a month link up and ladies will be able to search #bloggerbliss on Instagram to find ways to be inspired and make their month a little more fun!
We hope to see you back here for our first linkup on Wednesday, February 26th!!
PS You know what can also bring you just a little bit of Bliss right now? Head over to Kallie's blog, ask her a question, and enter to win some coffee!! Oh yeah, and I'm there, too!