Yesterday was our fourth day in Disney and I ran my first half marathon ever! We woke up at 3:30 am to board a shuttle (that broke down on the way) to Epcot. The race started at 5:30 (6:00 for my wave) and we ran from Epcot to the Magic Kingdom and back. There were tons of characters to stop and see along the way... Darkwing Duck, Mary Poppins, Donald... it was so much fun! I'm so happy I did it :)
Here are the photos I took along the way...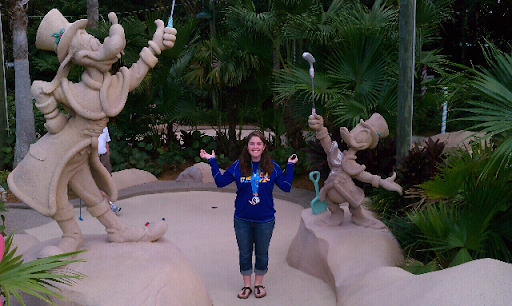 And the photos Mike took as he and my parents followed me around the parks via the Monorail!