What's your Bliss? What are you loving this month that you just can't live without?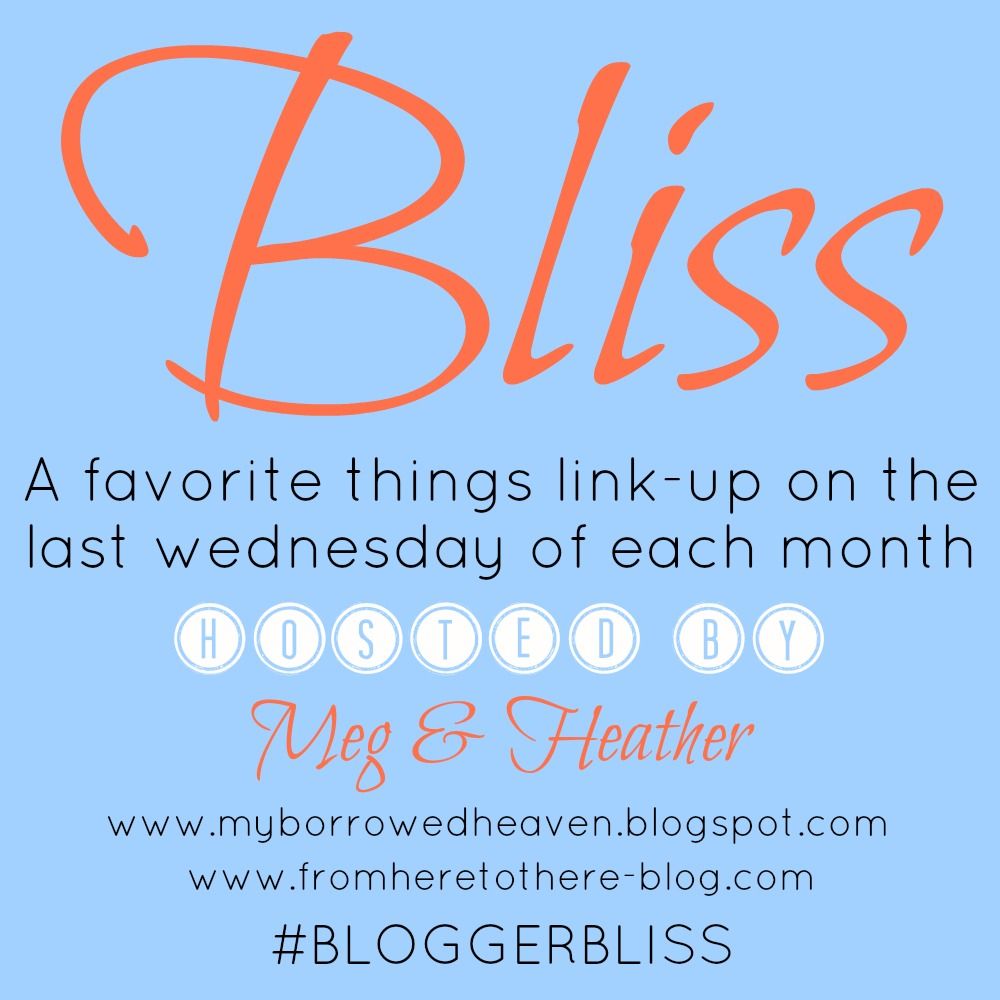 Join Heather and me for Bliss! On the last Wednesday of each month, we host a fun new link up to share your "favorites" of the month. Not sure what to write about? It can be anything from a favorite product, to a favorite moment, or a favorite new blogger, to even a new favorite quote! Include as few or as many "favorites" and don't forget to take photos!
Ask yourself, did it bring you #bloggerbliss this month? If you said yes, then we want to read about it!
Don't have time to write a whole post or don't have a blog and are just a blogger at heart? Hashtag a photo #bloggerbliss on Instagram and simply link to that photo on the day of the link up! Our hope is that Bliss and #bloggerbliss will help ladies across the country find new and fun ways to make their next month even better!
Now here's what's bringing me Bliss this month:
Easter candy: I've been on nomming for a good week and a half now. I don't know about you, but everything tastes better shaped like an egg or bunny. These are a few of my favorites: 1. CVS brand pomegranate flavored dark chocolate bites; 2. Reese's eggs; 3. Chicks, Ducks, and Bunnies [except they're mini now :( ]; 4. Russell Stover Coconut Cream egg; 5. Russell Stover Raspberry Whip egg; 6. Milky Way Simply Caramel bunny
Oh, and apparently I'm not the only one who is loving the chicks, ducks, and bunnies...
Starbucks: I gave up Starbucks and DD for Lent and I did it!! Now, I've been enjoying a steady morning stream of venti shaken black iced teas....
Spring Flowers: Yay for spring in CT - seriously, I love spring colors and blooms! Photo below: these two favorites together = perfection...
Wedding Planning
: It's also Wedding Wednesday [linking up with
Meredith
/
Jordon
and
Mary
today]!! We're having so much fun planning!! We are at less than 5 months! This weekend we got our rings, ordered invitations, started our registries [those scanners are so fun!!] and signed our DJ contract.
Today is also the last day of my Etsy Passion & Love giveaway!
Vera Bradley
: I had a slight 'Vera' obsession in high school. Messenger bag, pens, belts, wallet, purses, even my prom date's tie were all Vera. I haven't bought any lately, but when I saw their new
All in One Crossbody in Petal Paisley
, I fell in love! It's only the size of a wallet [about 6" by 4"] but has a long strap for hands-free shopping! My mom bought it for me for Easter and I just love it!
Thanks for joining us!! We hope to see you back here on May 28th for the next edition!