i love blog browsing, as i bet many of you do. i recently found this great link-up from jules and sarah b texas: sunday snaps.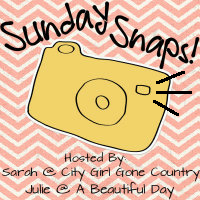 i swear, i think i could start [and have thought about starting] another whole blog just with day-by-day link ups! between confessions, pinterest, book clubs, recipes, nails, favorite things, and updates when am i going to have time for self-expression and my own ideas on my blog? haha
i'm not good at confessing things, i'm a bit worn out from pinterest after my pinterest april, i don't have much time to read lately, but i really like this photo one!!!
and even better, i also have great pictures from sundays because i work, hence my tuesday days off. i have 3 classes of adorable 5 & 6 year olds on sundays, so they always do something funny!
we do a lot of jumping to promote balance; they were trying to jump all the way around in a circle.
they love rolling down the hill
learning about aim and targets
also, here is my instagram: megatronnn27 in case any of you would like to follow. i know kristen asked me for it yesterday in a blog comment, but i'm not a fan of how blogger/google doesn't alert you to blog replies. what's the point of asking a question in a comment if you have to go back and check for answers! annoying! [okay, weekend rant over.]
hope you all had a nice weekend - let me know if you also decide to link up so i can check it out!