Subtitle: and a bunch of random things...
Wow, look at the changes around this place! I wish I could take credit for this beautiful design, but it was all Sarah over at Beyond the Gradebook. She is starting a blog design business and was soooo great to work with! You should definitely contact her and at least get a consultation. She has great ideas! Check out her blog too, she does great design work [especially interior design] in her real life, too.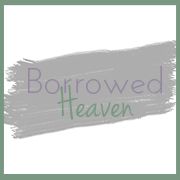 Remember this pathetic design I put together over a year of random attempts? Gone forever!! Hooray!!
In other news, SNOW DAY TODAY!!! I am sooo excited. Like I said on Twitter last night, I am just as happy to have school cancelled as I was when I was in elementary school! Also, I just want to know, is it Nemo or Charlotte??? Did Connecticut just come up with Charlotte on its own or is this storm really so epic that it has two names??
Another thing, my roommate spent the other night trying to convince me that I look like Reese Witherspoon. I thought she was nuts. We found this photo - what do you think?